LED Candle and Chandelier Bulbs
Chandelier Bulb




Candle Bulb




Candeliers are usually impressive multi-bulb ceiling mounted light fixtures for representative rooms in official buildings


Green Room, The White House (not LED)

LED chandelier bulbs are non-directional light sources, they shine in every direction - without blinding too much.


Candle bulbs light many lamp versions, e.g., ceiling lamps, bedside reading lamps, wall mounted lamps, etc.

e.g., living room ceiling light (LED)




Because of the directional characteristics of LED candle lamps the illumination effect depends very much on the actual fixture.
For example, reading lamps can work very nice if the LED bulb is directed to the reading area, if it is built-in in another direction, the illumination will be disappointing.




These bulbs come in standard sizes and fit into lamp fixtures with E12/E14 or E26/E27 sockets.They replace incandescent lamps of 15-40 Watt and are not dimmable.

Candle Bulb 1.8 Watt
30 SMD LEDs
spread angle: 180º

WarmWhite: 90 Lm
Cold White: 100 Lm
110/230V, E12, E14 or E27 fitting
clear/milky/matt glass

Replacement for 15-25W lamps
For decoration purposes candle bulbs are also available in red, blue, and green colors.



Chandelier Bulbs



1.4 Watt, 15 SMD LEDs, 90/100 Lm (WW/CW)
3 Watt, 21 SMD LEDs, 150/160 Lm (WW/CW)



3.4 Watt, 27 SMD LEDs, 190/200 Lm (WW/CW)
spread angle: 360º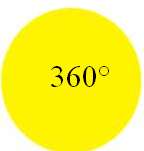 110/230V, E12, E14 or E27 fitting
candle or bulb shape
clear/milky/matt glass

Replacement for 15-40W lamps